Top 10 Best National Parks in Canada to Visit this Winter

Hey there, winter wanderer! If you're tired of hibernating indoors and craving some crisp, cool air and breathtaking snowy landscapes, you've come to the right place. Canada, the land of maple syrup, hockey, and excessively polite people, is also home to some of the most stunning national parks you can explore during winter. So grab your toque and favourite hot cocoa thermos, and let's dive into the top 10 best national parks in Canada to visit this winter!
1. Banff National Park, Alberta
Banff National Park, located in the picturesque Canadian Rockies, is the kind of place that dreams are made of during the winter season. Imagine waking up to a world blanketed in pristine snow, with jagged mountain peaks towering above like nature's skyscrapers. The park is a winter playground, offering activities for all levels of outdoor enthusiasts. Banff is also Canada's first national park!
For the avid skier or snowboarder, Banff boasts world-class ski resorts such as Sunshine Village and Lake Louise Ski Resort. These slopes aren't just about the adrenaline rush; they offer some of the most breathtaking views of the surrounding mountains. And if you're new to winter sports, don't fret; there are plenty of ski schools and beginner-friendly runs to help you find your winter legs.
But Banff isn't just about downhill action. Strap on some snowshoes or cross-country skis and explore the vast network of trails that crisscross the park. There's something incredibly serene about the muffled silence of a snow-covered forest as you make your way through it.
And of course, let's not forget about the charming town of Banff itself. Cozy cafes, boutique shops, and restaurants serving up poutine and maple syrup pancakes await you after a day of winter adventures. Don't be surprised if you find yourself sipping hot cocoa by a roaring fire while snowflakes gently fall outside – it's practically a rite of passage here.
2. Jasper National Park, Alberta
Just a short drive from Banff, Jasper National Park is Banff's quieter, less crowded sibling among parks Canada. If you're looking for a more tranquil winter escape, Jasper is the place to be. The park's beauty lies in its untouched wilderness, where you can truly immerse yourself in the serene winter landscape.
One of the highlights of Jasper in the winter is Maligne Canyon. This deep, narrow gorge transforms into a breathtaking winter wonderland, with frozen waterfalls and ice formations that will leave you in awe. You can join guided ice walks to explore the canyon safely, or, if you're feeling adventurous, try ice climbing on the frozen waterfalls.
For those seeking a bit of stargazing magic, Jasper National Park is designated as a Dark Sky Preserve. Bundle up in layers and head out to witness the night sky's dazzling display of stars, planets, and even the Northern Lights if you're lucky.
Jasper also offers excellent opportunities for wildlife viewing, with the chance to spot moose, wolves, and elk against the backdrop of snow-covered forests. It's a true Canadian winter experience that's as peaceful as it is unforgettable.
3. Yoho National Park, British Columbia
Venturing into British Columbia, we find Yoho National Park, a place of quiet splendour during the winter months. Yoho is home to the stunning Takakkaw Falls, which in the winter becomes a mesmerizing ice sculpture, its cascading waters frozen in time. Walking along the snow-draped trails to reach this icy spectacle is an adventure in itself.
Another gem in Yoho is the picturesque Emerald Lake, a serene body of water surrounded by towering snow-covered peaks. You can explore the lake by snowshoe or simply take in the breathtaking scenery while sipping hot cocoa from the comfort of the Emerald Lake Lodge.
If you're up for a challenge, Yoho offers numerous opportunities for backcountry skiing and snowboarding, with untouched powder waiting for those willing to earn their turns. Just remember to check avalanche conditions and be well-prepared if you plan to venture into the backcountry.
Yoho's winter beauty is understated but captivating, making it a hidden gem for those in the know.
4. Kootenay National Park, British Columbia
Kootenay National Park, also in British Columbia, is a place where winter adventurers can find solace and exhilaration in equal measure. The park is known for its soothing hot springs, which are especially inviting during the frigid winter months. Soak in the warm waters surrounded by snow and take in the serenity of the Canadian Rockies.
But if you're more of a thrill-seeker, Kootenay has something special in store for you – frozen waterfalls. Winter transforms the park's waterfalls into magnificent ice sculptures, making them a mecca for ice climbers. Whether you're a seasoned pro or a newbie looking to try your hand at this exhilarating sport, Kootenay's frozen waterfalls offer a unique and challenging experience.
The park also boasts a network of groomed cross-country ski trails that wind through the tranquil forest, giving you a chance to explore the park's beauty on skis. With its combination of relaxation and adventure, Kootenay National Park is a winter destination that truly has it all.
5. Riding Mountain National Park, Manitoba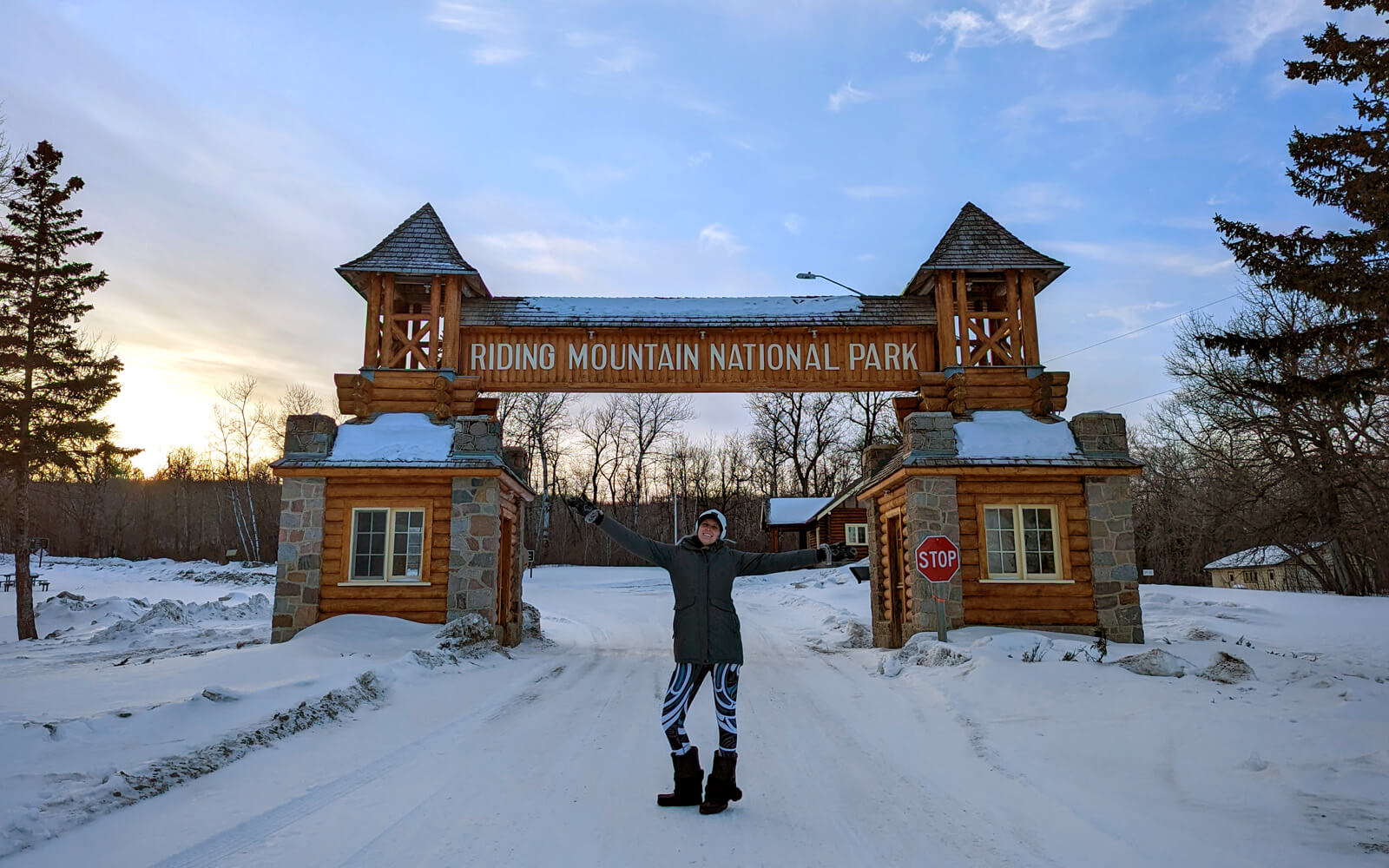 Heading east to Manitoba, Riding Mountain National Park offers a different kind of winter experience. The park's landscape is a mix of boreal forests, frozen wetlands, and serene lakes, creating a tranquil winter escape.
One of the park's highlights is Clear Lake, a beautiful body of water surrounded by charming cabins and cottages. In the winter, Clear Lake transforms into an idyllic frozen paradise, perfect for ice skating, ice fishing, or just taking leisurely walks along its icy shores. The snow-covered forests provide a serene backdrop for cross-country skiing and snowshoeing, and you might even encounter some of the park's resident wildlife, including white-tailed deer and foxes.
The best part about Riding Mountain National Park is its accessibility. It's a perfect destination for a winter weekend getaway or a longer vacation, offering peace and tranquillity away from the hustle and bustle of city life.
6. Gros Morne National Park, Newfoundland and Labrador
Now, let's take a leap to the eastern edge of Canada, where you'll find the stunning Gros Morne National Park in Newfoundland and Labrador. This UNESCO World Heritage Site is a captivating blend of coastal beauty and rugged landscapes, making it an unexpected but delightful winter destination.
Gros Morne's coastal cliffs and fjords take on a completely different character in the winter months. As you hike along the snowy trails, you'll encounter frozen waterfalls, and the icy shores of the Atlantic Ocean will transport you to a world of enchantment. The silence of the winter landscape is punctuated only by the sound of your footsteps and the occasional chatter of birds.
The park offers a variety of winter activities, from snowshoeing and cross-country skiing to backcountry camping for the more adventurous souls. And when the day's adventures are over, you can cozy up in a cabin or cottage, savouring a warm cup of tea while the snow falls outside.
Gros Morne is the kind of place that reminds you of the raw, unspoiled beauty of Canada, even in the depths of winter.
7. La Mauricie National Park, Quebec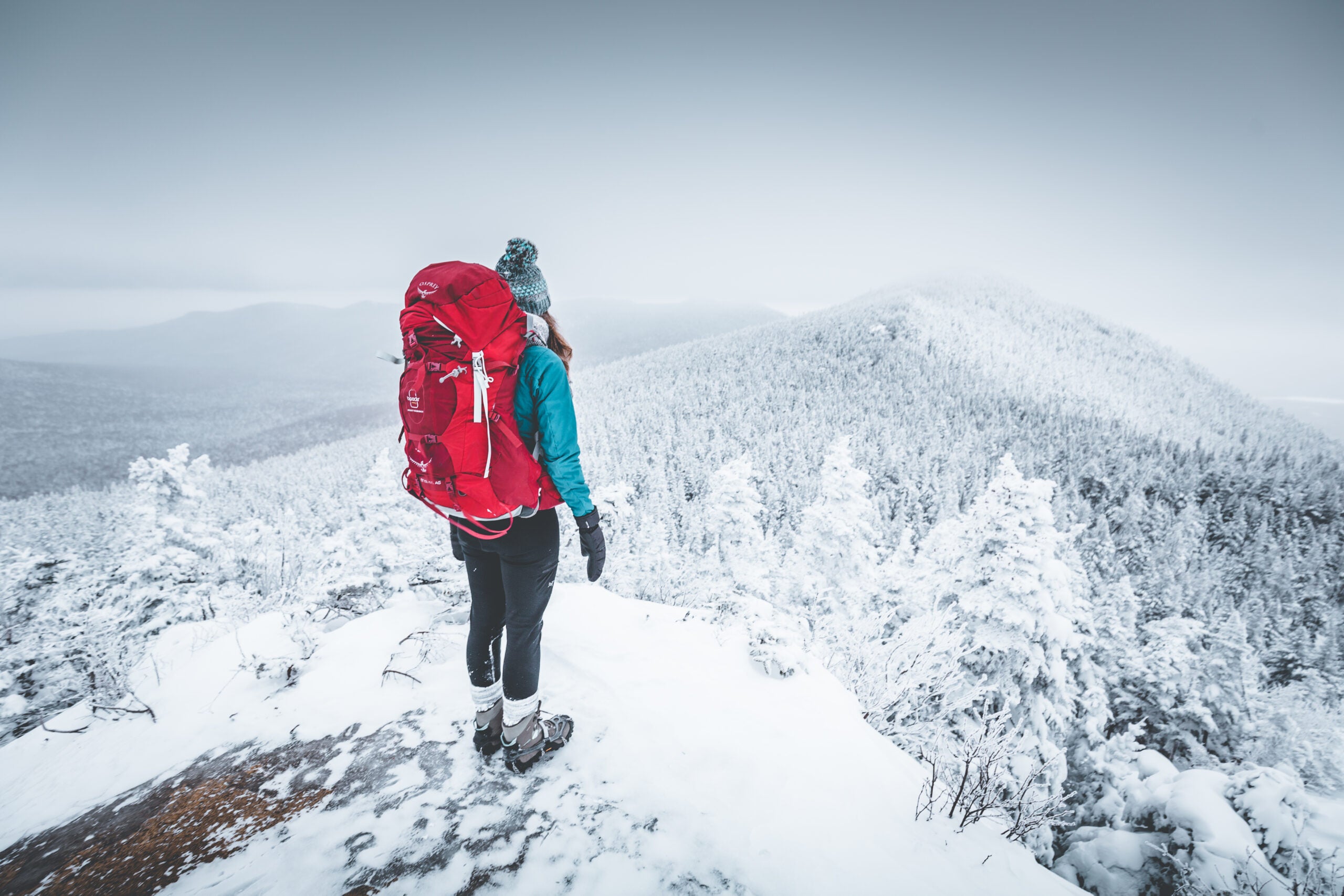 Bienvenue au Quebec! If you're yearning for a touch of European charm mixed with Canadian wilderness, La Mauricie National Park is your destination. This park, located in Quebec, is a winter playground where you can try your hand at a variety of activities.
One of the park's signature experiences is ice fishing. Imagine drilling a hole through a frozen lake, dropping your line, and waiting for that elusive catch while surrounded by snow-covered forests. It's a quintessential Canadian winter experience, and you'll find plenty of cozy fishing huts to keep you warm.
La Mauricie also offers an extensive network of cross-country skiing trails, ranging from beginner to advanced, allowing you to explore the park's beauty on skis. And if you're a snowshoe enthusiast, you'll find numerous trails that lead you through peaceful winter landscapes, where the only sound is the crunch of your snowshoes on the snow.
But perhaps the most enchanting experience in La Mauricie is the chance to witness the park's frozen waterfalls. Winter transforms these natural wonders into magical ice sculptures, and you can't help but be captivated by their beauty.
8. Fundy National Park, New Brunswick
Who knew New Brunswick had such a delightful winter secret? Fundy National Park, nestled along the Bay of Fundy, is a snowy haven waiting for you to explore. While Fundy is renowned for its dramatic tides, it offers a different kind of magic during the winter months.
One of the park's standout winter features is the Bay of Fundy shoreline. When the tides recede, they leave behind a world of frozen sculptures, with ice formations that look like something out of a fairy tale. Walking along the shoreline, you'll encounter frozen arches, towering ice pillars, and glistening ice caves – a photographer's dream come true.
Fundy National Park also offers a range of winter activities to enjoy its natural beauty. The park's snowshoeing and winter hiking trails provide an opportunity to immerse yourself in the serene winter landscape. And if you're up for some downhill fun, Poley Mountain is just a short drive away, offering skiing and snowboarding for all levels.
Whether you're exploring the icy shoreline or navigating the snowy trails, Fundy National Park's winter wonderland is a captivating experience that will leave you spellbound.
9. Prince Albert National Park, Saskatchewan
Saskatchewan may not be the first place that comes to mind for a winter getaway, but Prince Albert National Park is a well-kept secret worth discovering. Known for its pristine lakes and dense forests, this park offers a unique winter experience.
Waskesiu Lake, the park's centrepiece, takes on a tranquil charm during the winter months. The frozen lake becomes a playground for ice skaters and ice fishermen, creating a lively atmosphere. You can also explore the park's extensive network of cross-country ski trails, where you'll glide through snow-covered forests and might even spot a moose or two.
For the more adventurous winter explorer, Prince Albert National Park offers snowshoeing and backcountry skiing opportunities. Venturing deeper into the park's wilderness will reward you with a sense of solitude and the chance to connect with nature on a profound level.
Keep your eyes peeled for the park's elusive residents, including lynx and wolves, as they leave their tracks in the pristine snow. Prince Albert National Park may not be on everyone's winter radar, but that's precisely what makes it so special.
10. Cape Breton Highlands National Park, Nova Scotia
Last but certainly not least, we're heading to the eastern coast of Canada to visit Cape Breton Highlands National Park in Nova Scotia. This park is a true winter wonderland, offering a unique blend of rugged cliffs, dramatic coastlines, and snow-covered forests.
The highlight of Cape Breton Highlands National Park in the winter is the Cabot Trail, one of Canada's most scenic drives. When the snow blankets this iconic route, it takes on a magical quality. As you navigate the winding road, you'll be treated to breathtaking vistas of icy cliffs and crashing waves. Each turn of the road reveals a new perspective on the park's winter beauty, making it a must-see attraction.
For those who love to explore on foot, Cape Breton Highlands National Park offers a network of winter hiking trails. These trails take you through the snow-draped forest, where the only sounds are the crunch of your footsteps and the whisper of the wind through the trees.
And let's not forget about the park's resident wildlife, including bald eagles and elusive bobcats, which you might spot as you explore this snowy paradise. Cape Breton Highlands National Park is the kind of place that leaves a lasting impression, and its winter magic is something you'll carry with you long after you leave.
Conclusion
So there you have it, an in-depth look at our top 10 best national parks in Canada to visit this winter. Whether you're into skiing, snowshoeing, ice climbing, or simply soaking in the natural beauty, Canada's national parks offer a winter experience like no other. So bundle up, embrace the cold, and embark on a winter adventure that will make you fall in love with the Great White North all over again.
Remember, winter in Canada isn't just about the cold – it's about embracing the beauty and serenity of the season. So get out there, explore these incredible national parks, and let the magic of winter in Canada take your breath away. And don't forget to pack some poutine for the road – because nothing warms the soul quite like cheesy fries and gravy. Happy winter exploring, eh!