Top 10 Things to Do in Banff National Park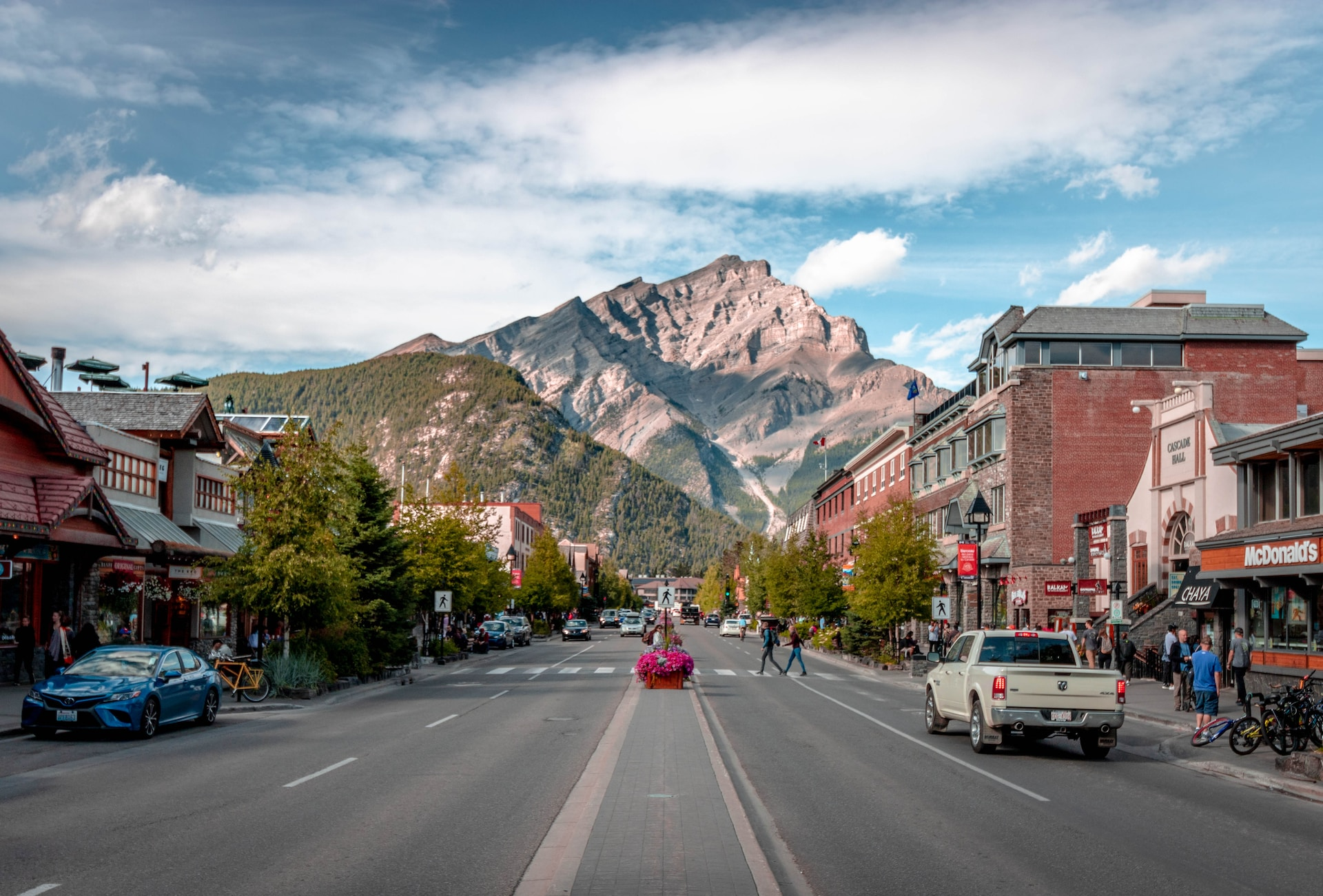 Well, hello there, fellow adventurers! Buckle up and get ready to laugh your hiking boots off, because we've got the Top 10 things to do in Banff National Park, and we're bringing the humour along for the ride.
Now, Banff National Park is like nature's version of Victoria's Secret model - gorgeous from every angle. You've got snow-capped mountains, crystal-clear lakes, and enough wildlife to make you think you're living in a Disney movie. But beware, it's colder than your ex's heart in the winter and busier than a beehive in the summer. But don't let that scare you, because we've got the ultimate guide to making the most out of your Banff experience.
So, without further ado, let's dive into the Top 10 things to do in Banff National Park. Whether you're a daredevil, a tree hugger, or just here for the poutine, we've got something for you. Just make sure you pack your sense of adventure, some comfy shoes, and a spare pair of undies (just in case). And remember, in Banff, the only thing you need to worry about is having too much fun - or encountering a grizzly bear. But hey, at least that'll make for a good story, right?
1. Hike some of the most spectacular trails in the world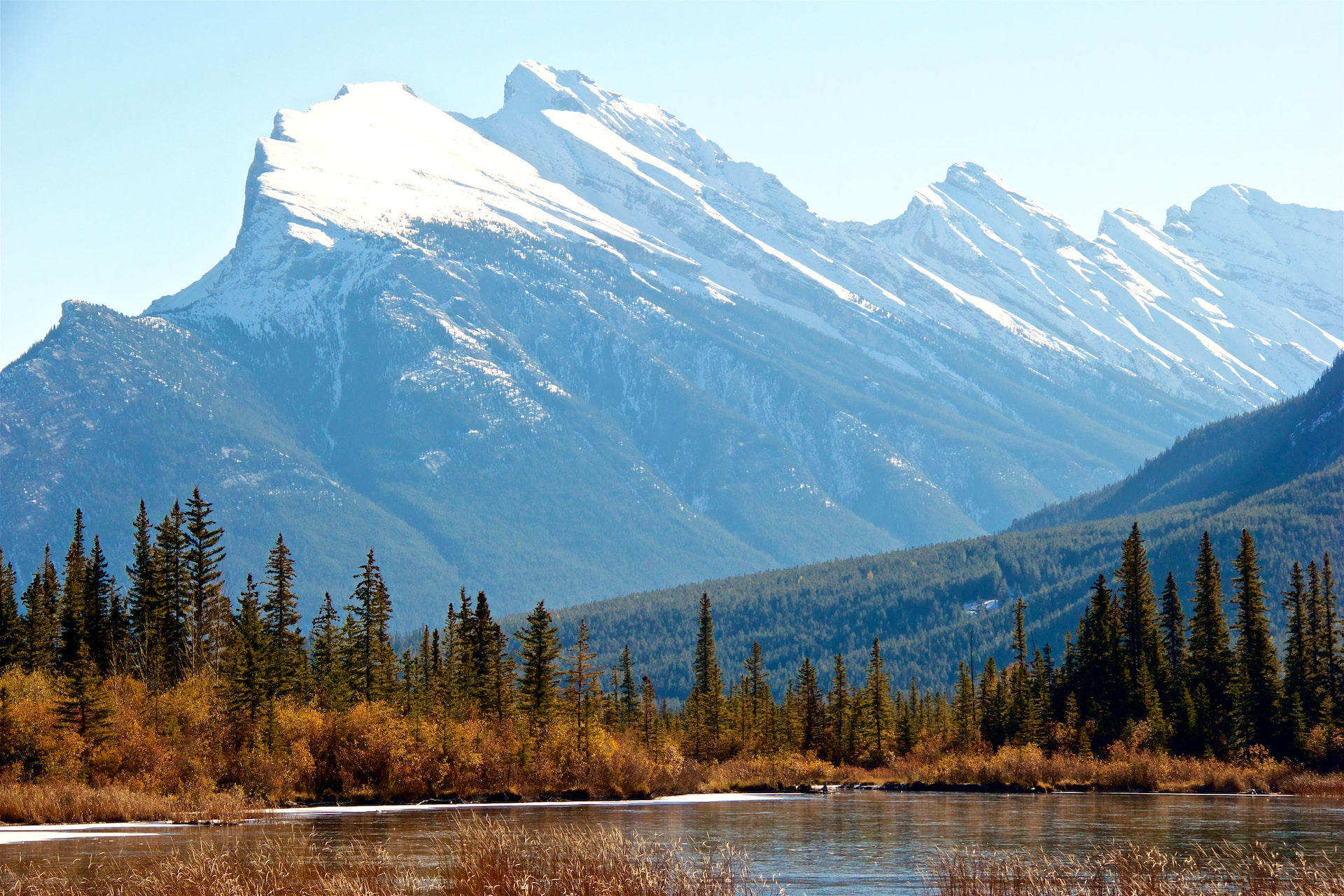 Oh boy, where do I start with hiking in Banff? It's like a candy store for nature lovers - so many options, so little time! But fear not, fellow adventurers, we've got you covered with the best parks and trails to explore.
First up, we've got the Banff Gondola - the perfect option for those who want the views without sweat. Hop on the gondola and enjoy the stunning views of the Rocky Mountains from above. It's like being on top of the world, without the pesky altitude sickness.
But if you're feeling more adventurous and want to get your hike on, then the Plain of Six Glaciers trail is the one for you. This moderate hike takes you through a stunning landscape of glaciers, mountains, and valleys. And let me tell you, the views are worth the sweat - just don't forget to pack some extra deodorant.
For those who want a stroll, there are plenty of easy hiking trails in Banff. Take a walk around Johnson Lake and enjoy the tranquil surroundings, or explore the Fenland Trail for some peaceful forest vibes. Just remember, even easy hikes can still lead to sore legs - stretch those hammies!
And for those who want a real challenge, there are plenty of difficult hikes in Banff as well. The Larch Valley trail is a tough one, but the stunning fall foliage makes it worth it. Or, for the real daredevils out there, try the Mount Temple hike - just make sure you're prepared with proper gear and a solid hiking buddy (or three).
2. Visit Lake Louise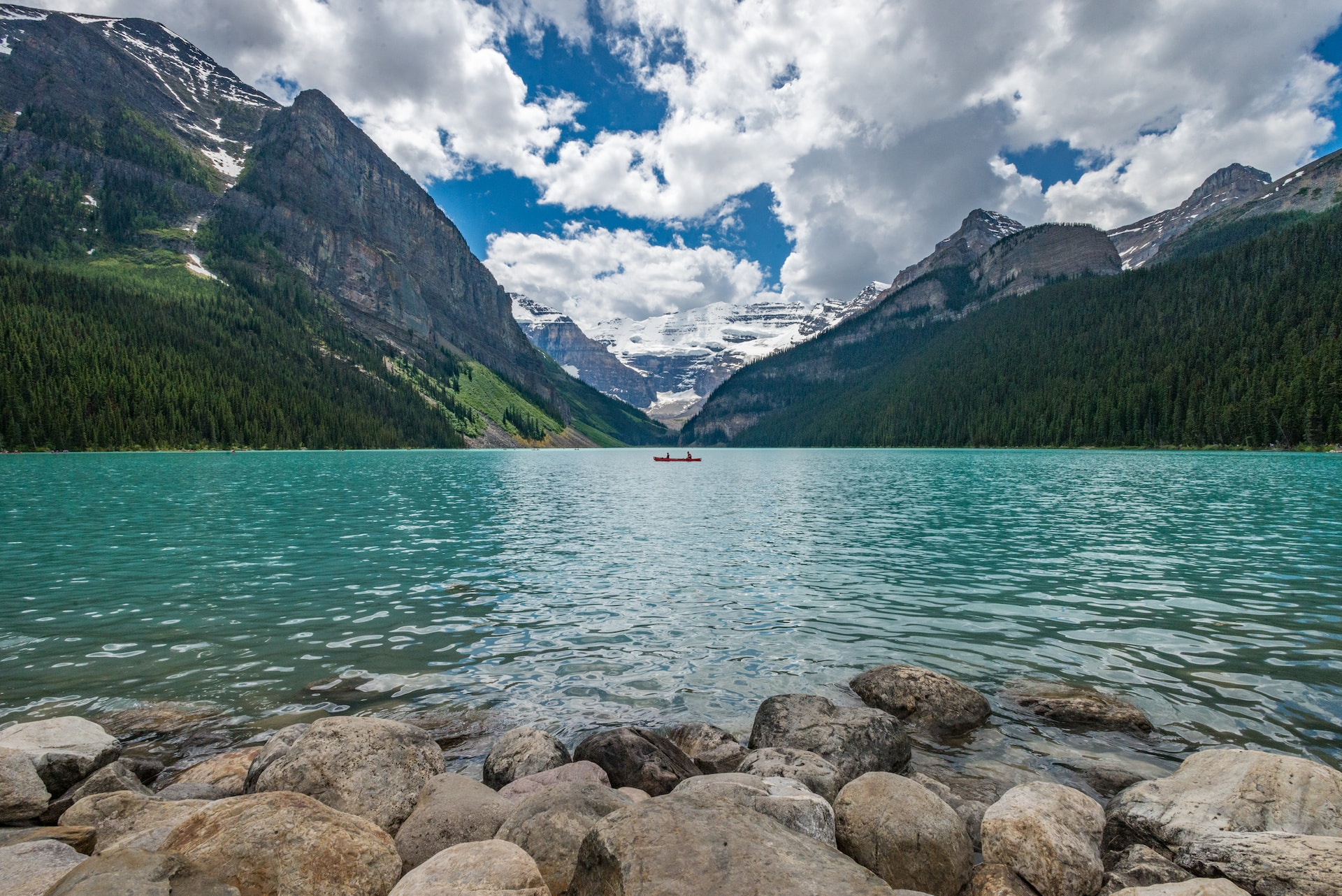 Ah, Lake Louise, the gem of Banff National Park! This place is like the prom queen of Canadian lakes - everybody wants a piece of it. And who can blame them? With its stunning turquoise waters and jaw-dropping mountain views, Lake Louise is an Instagrammer's dream come true.
But let's be real - there's more to Lake Louise than just posing for the perfect selfie. You can get out and explore this beauty, too! Hop in a canoe and paddle around the lake for some peaceful serenity - just try not to tip over and become a meme on the internet.
If you're more of a land lover, don't worry - there are plenty of hiking trails around Lake Louise as well. Take a stroll around the lake and enjoy the picturesque scenery, or challenge yourself with a more difficult hike up to the Plain of Six Glaciers. Just make sure you bring a camera to capture the moment because your friends back home won't believe how epic your trip was without proof.
And let's not forget about the wildlife - keep your eyes peeled for grizzly bears, elk, and Canada's other furry friends while exploring Lake Louise. But remember, they're not there for your entertainment, so give them their space and don't be that annoying tourist who tries to get a selfie with a wild animal.
3. Enjoy Banff Upper Hot Springs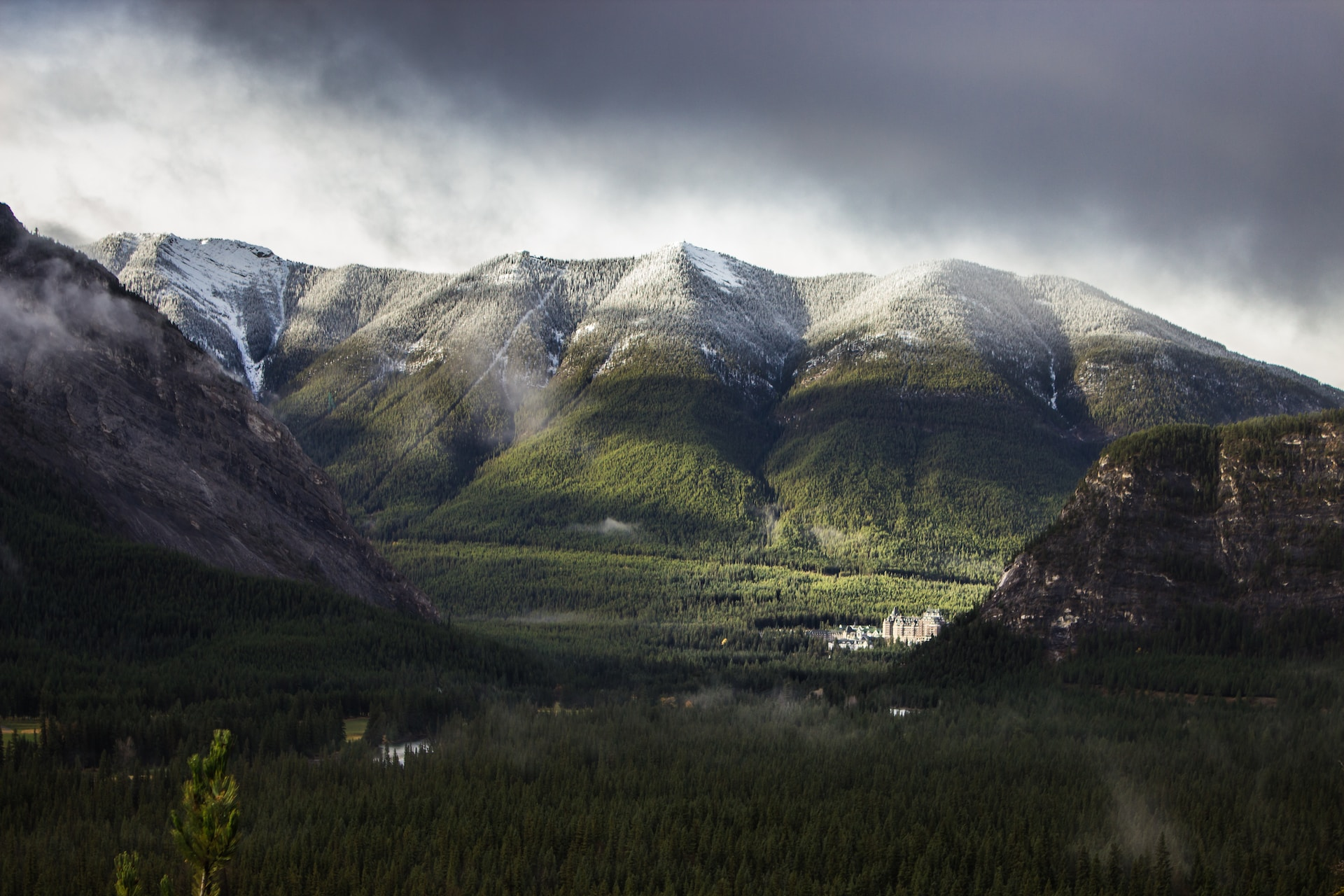 Hot springs? In Banff? Sign me up! The Banff Upper Hot Springs are like a warm hug from Mother Nature herself. There's nothing quite like soaking in hot, steamy water while surrounded by towering mountain peaks. It's like a spa day, but without the pretentiousness and with better scenery.
But let's be honest - the hot springs can get a little crowded at times. You might have to share a tub with a stranger or two, but hey, that's just part of the fun. Who knows, you might even make a new friend or discover your new favourite travel buddy.
And let's talk about the views - seriously, they're like something out of a postcard. The combination of hot water and cold mountain air creates a beautiful mist that envelops the surrounding mountains. It's like you're bathing in a cloud, and let's face it, we all want to feel like we're on top of the world at some point in our lives.
But don't forget to bring a towel and a swimsuit, because nobody wants to be that person who shows up to the hot springs in their birthday suit. And if you're feeling fancy, bring a robe and some slippers for the ultimate hot springs experience. Just be warned, you might never want to leave.
4. Drive through Icefields Parkway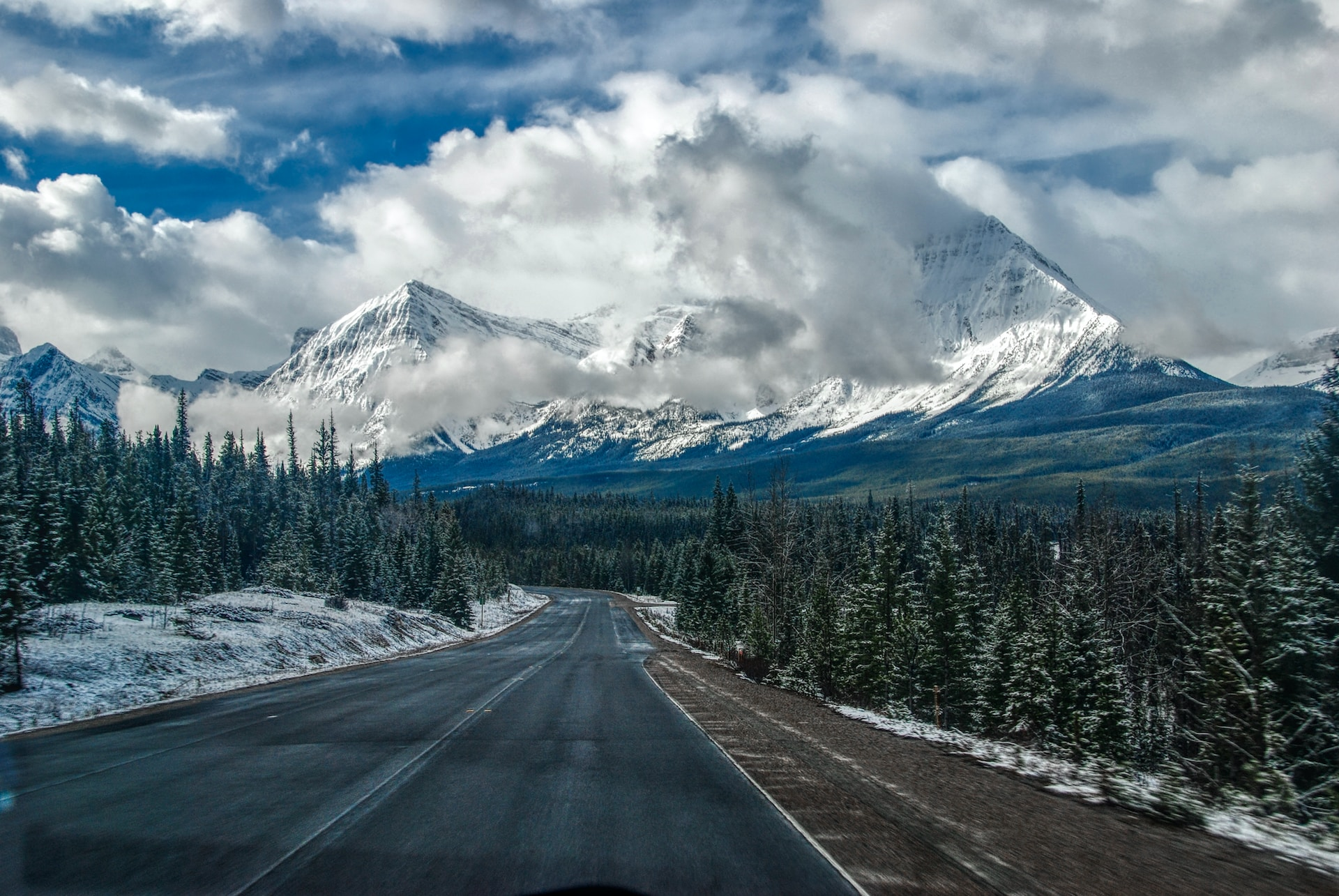 5. Go Wildlife spotting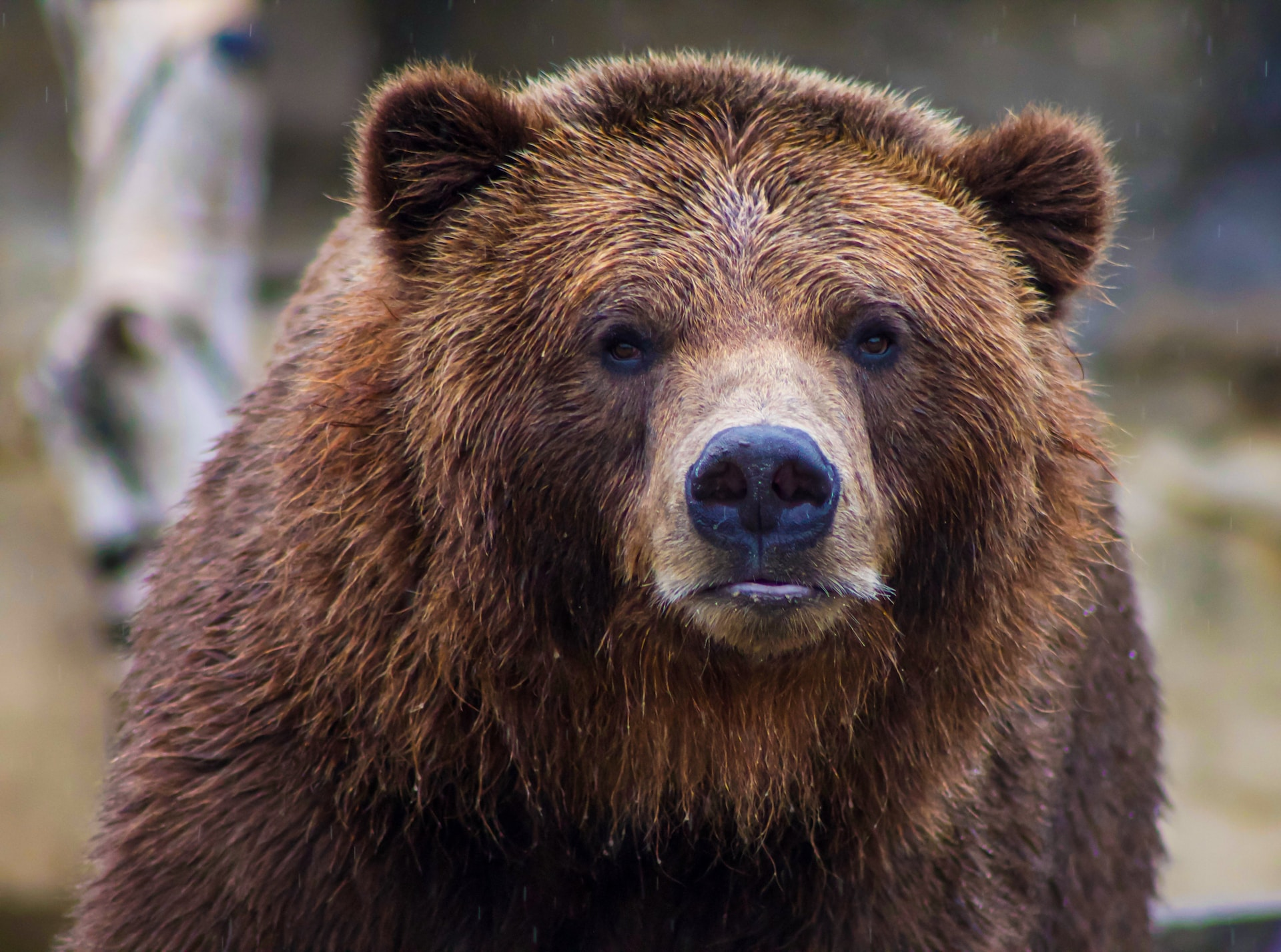 If you're a fan of cute and cuddly creatures, Banff National Park is the place to be. But let's be real - not all of the wildlife here is the kind you want to snuggle up with. Grizzly bears? Elk? Bighorn sheep? Oh my! Banff has got it all, and spotting these wild animals in their natural habitat is like winning the lottery.
But don't worry, you don't need a Ph.D. in animal behaviour to spot wildlife in Banff. Just keep your eyes peeled and your ears open for any rustling or growling in the bushes. And if you're lucky enough to come across a grizzly bear, remember to stay calm and slowly back away - no sudden movements, and definitely no playing dead like in the movies.
And let's talk about the elk - these majestic creatures are like the supermodels of the animal kingdom. With their towering antlers and soulful eyes, they're the Brad Pitts of Banff. But don't let their good looks fool you - they're still wild animals, so keep your distance and don't try to pet them like they're your family dog.
And if you're really lucky, you might even spot a bighorn sheep. These guys are like the rock stars of Banff - with their big horns and fearless attitude, they're the Mick Jaggers of the animal kingdom. But again, remember to keep your distance and let them do their thing - nobody likes paparazzi, even if they're just taking pictures for their Instagram.
6. Visit Johnston Canyon
Are you ready to rock and roll in Banff? Then you need to check out Johnston Canyon, the hike that's like a natural theme park. It's got everything - waterfalls, caves, bridges, and of course, rock formations that will make you feel like you're on the set of a Jurassic Park movie.
The hike starts easy enough, with a gentle stroll along a paved path that takes you right through the heart of the canyon. But don't get too comfortable, because things are about to get wild. As you approach the first waterfall, you'll feel the mist on your face and hear the roar of the water. It's like standing in the front row of a rock concert, but instead of guitars and drums, you've got nature's symphony playing all around you.
And let's not forget about the caves - yes, caves! As you hike further into the canyon, you'll come across a series of caves that make you feel like you're in a hidden world. It's like being in a secret club that only a lucky few get to experience.
But the pièce de résistance of the Johnston Canyon hike has got to be the final waterfall. It's like the grand finale of a fireworks show, except instead of colourful explosions, you've got water cascading down from a height that will make your neck ache from looking up. It's a sight that will leave you breathless and feeling like you just conquered Mount Everest.
7. Have a picnic at Vermilion Lakes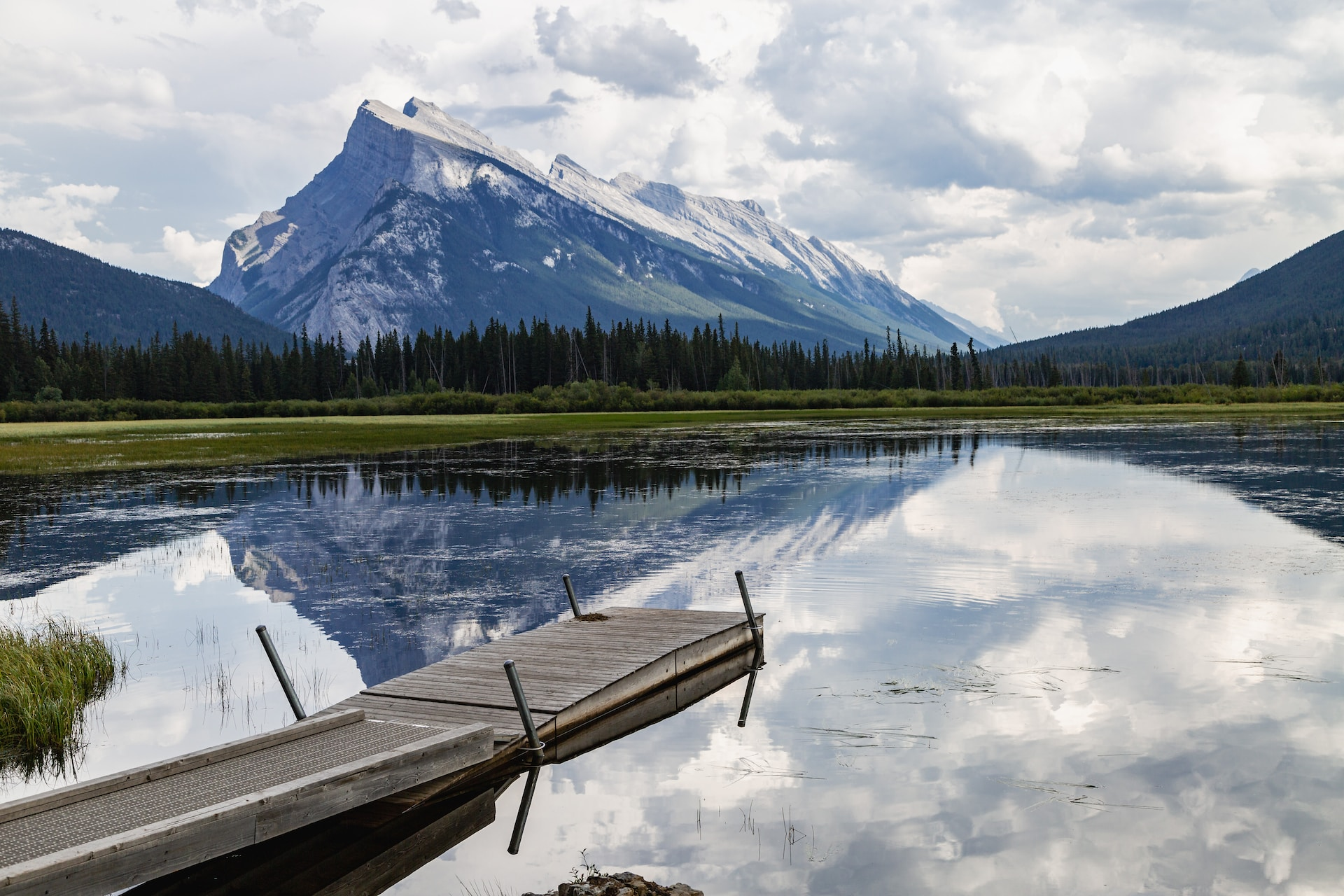 Looking for a chill spot to relax and soak in the natural beauty of Banff? Look no further than Vermilion Lakes! This hidden gem just outside of Banff is the perfect place to take a break from all the adrenaline-pumping activities and just enjoy some peaceful tranquillity.
Take a leisurely walk along the shoreline and feel your worries melt away as you gaze out at the still waters of the lakes. And if you're feeling a little peckish, why not have a picnic on the grassy banks? Just be sure to pack some snacks that won't attract the local wildlife - you don't want a hungry bear crashing your picnic.
But the real showstopper at Vermilion Lakes is the sunset. Oh boy, let me tell you, it's like Mother Nature decided to put on a fireworks show just for you. The sky turns shades of pink, orange, and purple, and the reflection on the water makes it look like the lakes are on fire. It's a sight that will make you feel like you're living on a postcard.
And if you're feeling extra adventurous, why not rent a kayak or canoe and explore the lakes from a different perspective? You might even spot some local wildlife, like ducks, beavers, or maybe even a moose if you're lucky.
So if you're in the mood for some low-key relaxation and stunning natural beauty, then Vermilion Lakes is the place to be. Just don't forget your camera, because you're going to want to capture every moment of this magical place.
8. Visit Moraine Lake
Ready to be blown away by the natural beauty of Banff? Then you need to add Moraine Lake to your itinerary. This stunning turquoise lake nestled in the heart of the Rocky Mountains is like a real-life painting that will leave you speechless.
As you approach Moraine Lake, you'll feel like you're being transported to another world. The mountains loom overhead, their snow-capped peaks so high you'll feel like a mere ant in comparison. And the water - oh, the water! It's like looking into a glass of blue Kool-Aid, only a million times more majestic.
But don't just stand there gawking - get out there and explore! Hike around the lake and discover hidden nooks and crannies that will take your breath away. And if you're feeling extra daring, why not take a dip in the lake? Just be warned - the water is cold enough to make your toes curl and your teeth chatter.
And let's not forget about the photo ops. Your Instagram feed is going to be the envy of all your friends when you post pictures of yourself standing in front of this natural wonder. Just make sure you get a good angle - nobody wants to see a double chin or a bad hair day in their vacation pics.
But the real question is, can you handle the crowds? Moraine Lake is a popular destination for tourists and locals alike, so be prepared for some company. And don't even think about trying to get a good parking spot - you're better off taking the shuttle or hitching a ride on the back of a friendly bear (just kidding, don't do that).
9. Drive through Bow Valley Parkway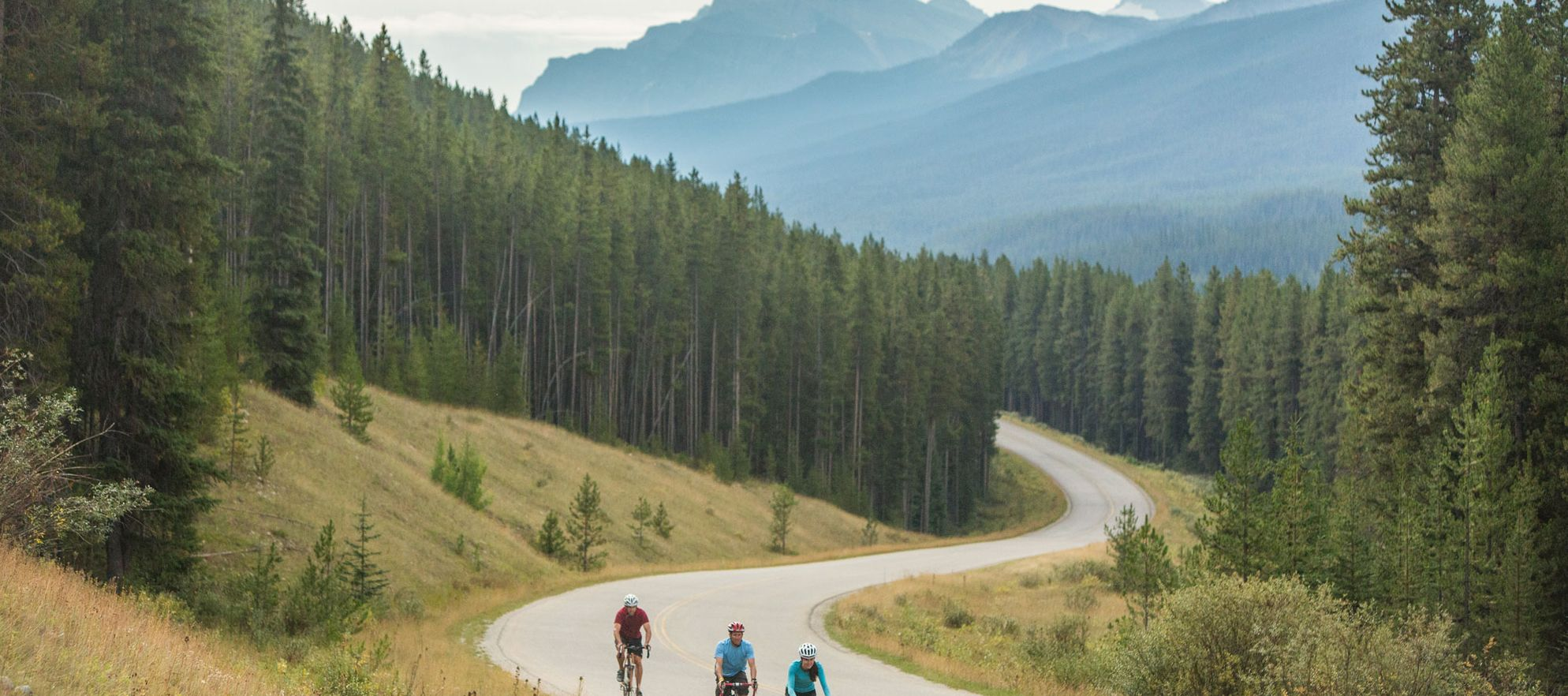 If you're looking for a scenic drive that will make you want to pull over every five minutes to snap a picture, then you need to hit up the Bow Valley Parkway. This picturesque road runs parallel to the Trans-Canada Highway, but trust us - it's way more beautiful than a boring old highway.
As you wind your way through the Bow Valley Parkway, you'll be treated to stunning views of the mountains, forests, and meadows. Keep your eyes peeled for wildlife, too - you might just spot a grizzly bear, a herd of elk, or a majestic moose. Just make sure you stay in your car - getting up close and personal with a wild animal is never a good idea (unless you're a trained professional or a Disney princess).
But the real highlight of the Bow Valley Parkway? The pit stops, of course. Pull over at any of the numerous pullouts and take a stroll through the woods, breathe in the fresh mountain air, or have a picnic lunch with your friends and family. And if you're feeling extra adventurous, why not try your hand at some off-road driving? Just make sure you know what you're doing - nobody wants to be that person who gets their car stuck in a ditch.
But be warned - this scenic drive can be a bit of a traffic jam, especially during peak season. So if you're not a fan of bumper-to-bumper traffic, it might be best to explore the Bow Valley Parkway early in the morning or later in the evening. And remember to be courteous to your fellow drivers - nobody likes a road rage incident, especially in the middle of a beautiful mountain landscape.
So if you're ready to experience some of the most breathtaking scenery Banff has to offer, hop in your car and hit up the Bow Valley Parkway. Just don't forget your map and camera (or your snacks - nobody likes a hangry road tripper).
10. Walk Banff Avenue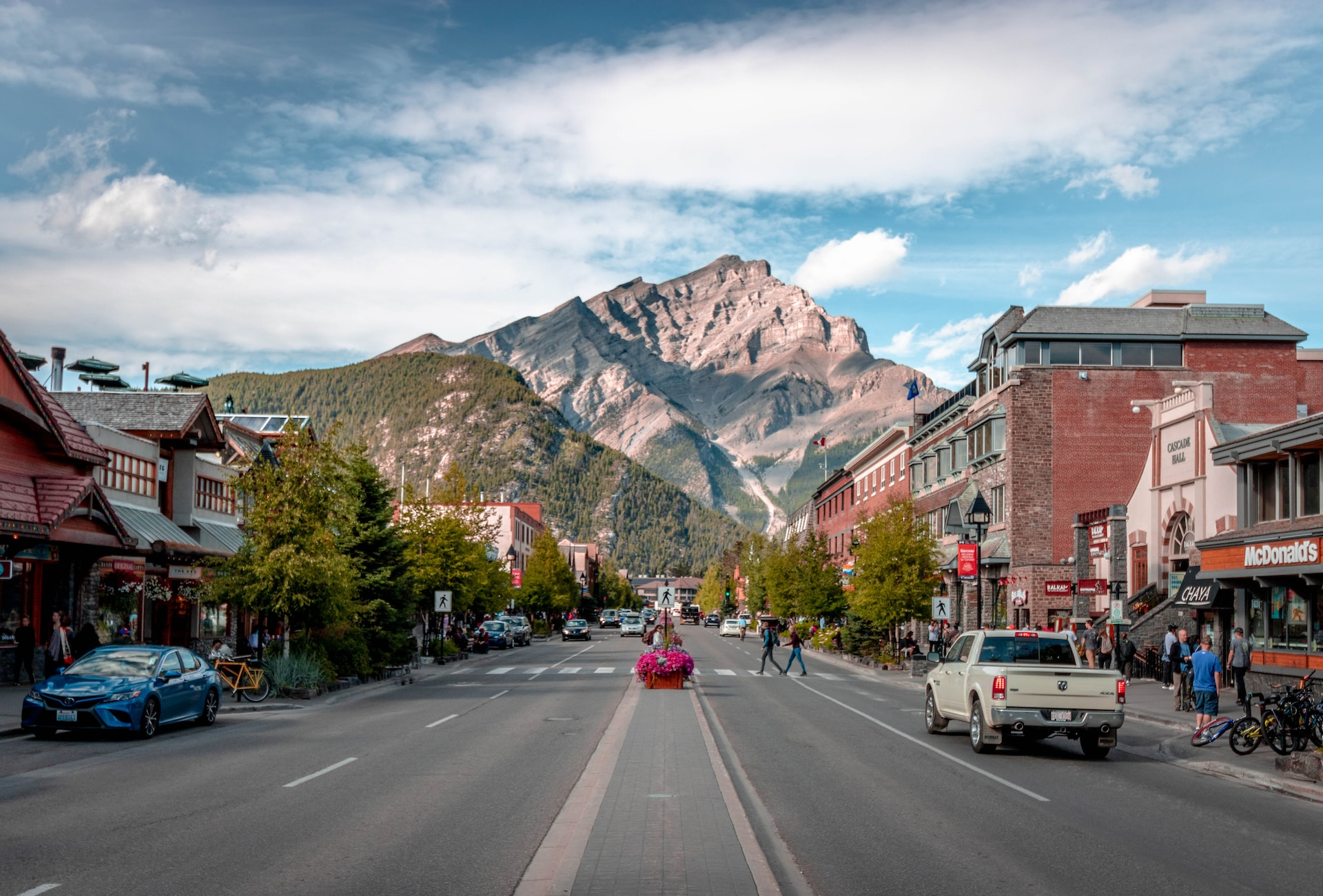 Ah, Banff Avenue. The heartbeat of the town, the place where locals and tourists alike come to see and be seen. If you're looking for a lively, bustling hub of activity, then this is the place to be.
First things first - shopping. Whether you're looking for some cozy mountain gear or some souvenirs to take back home, Banff Avenue has got you covered. With a plethora of stores ranging from outdoor gear shops to luxury boutiques, you'll find everything you need to stay stylish and comfortable during your stay in Banff.
But what's a shopping spree without a little sustenance? Fear not, hungry travellers, because Banff Avenue is also home to some of the best restaurants in town. From hearty pub fare to fine dining experiences, there's something for every palate and budget. And if you're feeling thirsty, you're in luck - Banff Avenue is also home to some great bars and breweries, so you can cheers to a successful day of shopping and exploring.
And speaking of exploring, Banff Avenue is also the perfect place to people-watch. Grab a coffee from one of the many cafes lining the street and settle in for some prime people-watching action. From families with strollers to young couples in love to eccentric street performers, Banff Avenue is a melting pot of people from all walks of life. Just make sure you don't spill your coffee when you see that one guy dressed up like a moose - he's a regular around these parts.
But perhaps the best part of Banff Avenue? The entertainment. From live music performances to street festivals to theatre productions, there's always something going on in this vibrant town. So make sure you check out the local events calendar and don't miss out on any of the fun.
All in all, Banff Avenue is a must-visit destination for any traveller to Banff National Park. So grab your wallet, your appetite, and your sense of adventure, and head on down to the main street of Banff. You won't be disappointed.
Conclusion
And there you have it, folks - our Top 10 Things to Do in Banff National Park! We hope you've enjoyed our guide and have been inspired to plan your next adventure. But before we go, we've got one more thing to say - it's time to get wild!
Banff National Park is more than just a pretty face - it's a playground for the adventurous, the curious, and the hungry (for both food and fun). So go ahead and try that insane zip line, hike to that breathtaking summit, or chow down on that delicious poutine. Whatever you choose, just make sure you embrace the wild side of Banff.
And if you're feeling bold, maybe you'll even encounter one of the park's infamous residents - a grizzly bear, a moose, or even a Sasquatch (hey, you never know). Just remember, these animals are not to be messed with - unless you want to end up on a "When Animals Attack" episode. In that case, we'll watch and laugh from the safety of our screens.
So, go forth and explore Banff National Park! Just don't forget to bring your sense of humour, a camera, and maybe a spare pair of pants. And remember, in Banff, the only limits are the ones you set for yourself. Happy adventuring, folks!